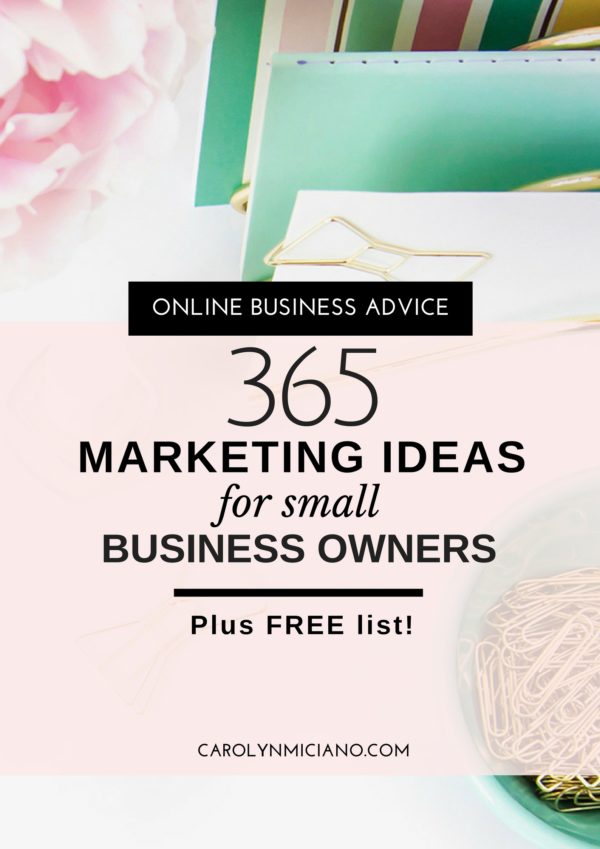 If you're a small business or an emerging startup, you don't have enough resources to spend on expensive advertising like what your bigger competitors can. To compete on the same level but with a smaller budget and limited time, to market smarter and propel your business growth is somehow overwhelming.
Why Concrete Marketing Ideas For Small Business Owners And Virtual Assistants Important?
Because this problem about promoting a business also challenges the work at home professionals to sustain their business.
Take it from me…I've experienced the same dilemma on my own business and career.
I didn't have money (way back 2010) to pay to advertise my business and to compete with my competitors.
When I was just starting out, it was a complete struggle. I struggled so much on:
How to get myself out and make myself stand out amongst many other VAs
Get high-ticket clients who will stick around
Earn me recurring revenue
Increase income
Sustain my VA business
And I had these seemingly unending questions like:
How do I start marketing my business?
How is the best way to advertise my business?
How do I promote my business?
Blah blah blah!
I knew, there was so much information on the internet, but I can't move forward.
Sounds familiar to you?


Avoid Analysis Paralysis in Innovating Marketing Ideas
Honestly, I had analysis paralysis during those times and I can't help it.
But along the way, one thing I noticed, I just had to learn how to enhance my skills in creating innovating promotional ideas.
Ideas that are creative and inexpensive.
Over time, I see that this is the key to address this common issue that keeps on haunting small business owners and Virtual Assistants like me (and you!).
Research & Create Small Business Marketing Strategies
With the experience I had been through, there's no doubt, small business marketing strategies are very important to both parties (client and service provider).
And it also made me realize one important thing, that it doesn't need you to be a rocket scientist to be a good marketer.
All you need is an ample time, knowledge, preparation and application.
Do in-depth research and gather all the data that you need.
Grab some tools, create a system and work on it.
Trust yourself and what you came up to and apply! Avoid analysis paralysis, it won't help.
Click To Tweet
If the strategy is concrete and the application is consistent, the goal will be met, absolutely!
Connect with prospects
Reach wider target
Gain more clients
Increase in sales
Keep clients and make them coming back
Sustain business
Get Your Free List: Small Business Marketing Strategies
So, I believe you get the whole idea. Yay! 🙂
Now to help you, I've crafted a list of inexpensive marketing ideas for small business owners which you can utilize for the whole year round!
These creative marketing ideas are easy to implement every single day for 365 days!
Most importantly, the list is a one-fits-all marketing strategy and ideas for small business owners which is by far very effective in helping you market smarter.
Love to get the list for FREE? Sign up below and you'll be on your way!
Here's another FREE resource for you:
Download Your Free List: 40+ Must-Have Tools For Your Online Business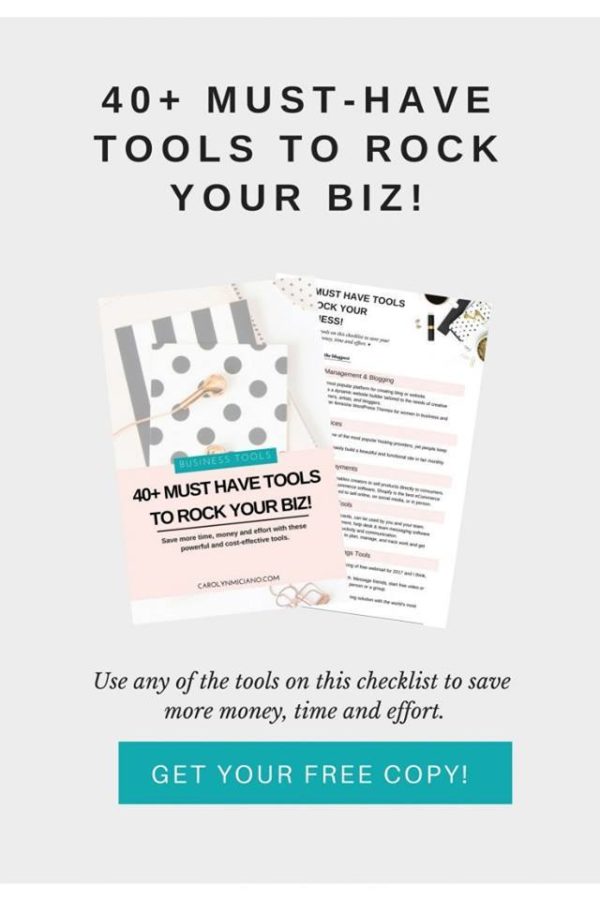 Have questions or suggestions? Need help? Feel free to reach out at carol@carolynmiciano.com or you can drop by Facebook and say "Hi". ♥
And as always, if you find the information in this post useful, please share it with your friends and colleagues on Facebook, Twitter and LinkediIn.
Thank you! ♥